Previous Files
April 25, 2006
December 6, 2005
October 14, 2005
July 22, 2005
May 10, 2005
April 20, 2005
March 29, 2005
March 16, 2005
March 11, 2005
Most Recent
Tuesday, May 23, 2006

After several readers told me how much they enjoyed my friend David Board's adventures while delivering a Cessna 170 to Alaska a few weeks ago, I thought I'd share a letter that David wrote me after a recent flight from Florida on my behalf.

From: "David Board"
To: "Steve Weaver"
Sent: Tuesday, May 23, 2006 6:00 AM
Subject: 1994 Zenith CH2000

Dear Steve,

Though we spoke by phone, I wanted to better tell you about the flight of the CH2000 from Florida to West Virginia. It was almost my last flight, and had it turned out that way, it would have been my fault. I say that because I know better than to trust the condition of any unfamiliar airplane.

It seems that sometimes when an owner makes the decision to sell their airplane it is almost like a divorce, and he or she will start to neglect the ex lover in favor of the new one. I therefore usually check the airplane over very thourghly. I know I can't do an annual inspection on an airplane before I fly it, but I try to check the important items. For example, when I flew the Cessna 170 to Anchorage, I did take the shroud off the muffler and check that the cabin heat was safe to use, since I knew I would use it almost all the way.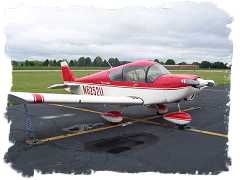 In the case of the Zenith, since we picked it up in Ft Myers in sunny Florida, and I was only flying it to West Virginia, which was warming up in the burgeoning spring time, I didn't think that I would be using the aircraft heater. I neglected to check it.

Well, I took off from Clearwater for West Virginia at 7 am on a gloriously sunny morning so typical of Florida. The first leg of the flight was flawless, and took me to St. Simon's Island in Georgia, where I fueled up and took off again. On this leg, I thought that I would go to a higher altitude and fly over the Charlotte class B airspace rather than take the detour that I knew that I would have to accept if I flew at a lower altitude.

At 10,500 I was in clear blue skies and really enjoying the flight... Well except that I was getting cold due to some air leaks in the canopy. I had a copy of USA Today on the empty co-pilot seat, so I started to take pages from the sports section, crumple them up and stuff the cracks and eliminate cold air sources. Once that was done, with bright sunshine flooding the cockpit I was perfectly comfortable again.

I had only enough gas to get just beyond The Class B airspace, so I landed for what I expected to be the last time before my destination and refueled once again. On the third and final leg of the flight I found that there was now an overcast cloud layer blanketing the route from Pulaski in Central Virginia to my destination, and without the sun warming the cockpit, it became bitter cold. It then began to rain lightly and some of the moisture started to freeze on the airplane.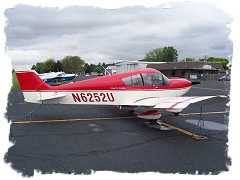 Unfortunately I didnt know what the temperature really was as the little airplane had no OAT gauge. After enduring the cold for a while, I reached over and pulled the cabin heat control. Instantly warn air flooded the cockpit and things felt good again.

About an hour later I was flying past Beckley, West Virginia, an airport that Im very familiar with and I knew then I was for sure back in West Virginia. I remember feeling almost euphoric about that time! However, about 20 minutes later I looked down and there was Beckley again, except this time I was looking down runway 19 and going south! Now I have been flying for many years and many thousands of hours and it has been a long time since anything like that happened to me... Undaunted I put the little CH2000 into a steep left bank and turned once more to the north. About 40 minutes later I noticed that I was flying west and it slowly dawned on me that from all indications, I was seriously impaired. I was still at altitude, doing 100 mph over the now not so friendly Allegheny Piedmonts of West Virginia and I couldnt seem to make the airplane go where I wanted it to.

As the realization of what was happening to me flooded my sluggish mind, I smashed the cabin heater control closed and Parked my sharp and ample nose in the fresh air supply coming from the vent in the pilot's door. I tuned in the Parkersburg VOR and made a desperate effort keep the CDI needle centered, as this was really the closest airport to me now and with its wide long runway it afforded me the best possibility of executing a successful landing.


I am writing this to you, so obviously I made it. However, I only just made it. I had the airplane topped off at Parkersburg with 24 gallons of fuel and it holds only 26 useable! If I had been forced to deal with an emergency landing in my condition, I probably would have not met the challenge.

The following day I was still suffering flu-like symptoms and just to confirm my diagnosis, I took the cowling off the airplane and thats all it took to see the tell tale signs of a leaking muffler.

Well, "all's well that ends well... according to the Bard of Stratford upon Avon, but I want to sincerely apologize to you for my poor performance on this task. I know better than to be caught out by something like this. There was enough time at Ft Myers to pull those cowlings and check the heater. It would have taken me 15 or 20 minutes at the most, and it could have saved my sorry butt and negated the writing of this apology. I think it is an important thing for us to learn from mistakes that we make and survive and to not shy away from accepting the responsibility of our actions or lack there of.


So, what is the next test that you have for me? I'm ready and able and very willing to take on the next one!

Your unswerving friend, The Flying Vagabond,

David