Previous Files
October 14, 2005
July 22, 2005
May 10, 2005
April 20, 2005
March 29, 2005
March 16, 2005
March 11, 2005
Most Recent
Tuesday, December 6, 2005

Continued from previous blog.....

The tropical days passed quickly as missions were flown and the Party Train wound its way around the island, visiting large towns and small villages.


I really hadn't given the temperature much thought before arriving. I suppose I expected something like the October weather of my mid-Atlantic home in West Virginia, with its clear, cool nights and brilliant, blue days of almost air-conditioned temperatures. To my total discomfort, this was not the case at all, for the tropical weather was unceasingly hot and humid. I would arrive at the airport for a flight, showered and crisp, and before the prefllight was finished, I was a sodden mess. I perspired until the bills in my wallet stuck together, and there wasn't a dry stitch on me. I remembered the jungle movies I saw as a boy, where the white explorers would perspire while lying in their tents in the dark, and I would wonder how it could be that hot at night. Now I knew. The sweat rings on Jungle Jim's kakis were real.

Before arriving in Puerto Rico I had been in contact with a gentleman in England, who owned a Cessna 337 that he wanted to sell. The aircraft was located on Antigua, an island several hundred miles east of Puerto Rico, in the middle of the Leeward Islands of the Eastern Caribbean. I had traveled there to see the airplane a month or so before coming to Puerto Rico and found, along with some other issues, that it was in need of a paint job. Since the owner had represented the paint to be excellent, I declined to pay the asking price and returned home and thought no more about it. One day at my hotel in San Juan, I received a call from the 337 owner. He wanted badly to sell the airplane he said, and asked if I would still be interested in buying it if he discounted it enough to allow me to have it painted. I said I would and we struck a deal. I faxed a contract, which he signed and returned, and then I called my bank and made arrangements to get the money to the owner.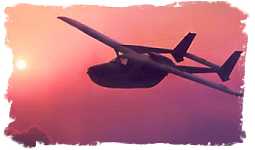 Before pushing the button on the wire transfer however, I called the shop where the airplane had been maintained. I found that a large bill was still owed for work that had been done on the aircraft and the shop had it secured and would no way, no how, release it until the bill was paid. Strangely, the owner had neglected to mention this fact too, and belatedly I began to suspicion that perhaps this fellow had a bit of larceny lurking somewhere inside. I arranged to deduct the amount owed the shop, wired the balance to the owner, in exchange for a bill of sale and Larry and I caught a flight from San Juan to Antigua during a lull in the voter strafing.

Arriving at the maintenance shop in Antigua with a cashiers check for the long overdue bill on the airplane, I was hailed as second only to General MacAurther as being welcome to an island. The Englishman had been weaving and dodging the bill for about a year, while promise after promise to pay was broken and the bill grew mold. We were heroes.

We were making the airplane ready for the flight back to Puerto Rico, when my new best friend the shop owner, came with bad news. The Englishman had wired the airport manager that two rascally North Americans may appear and try to steal his airplane. Under no circumstances, he said, were they to be allowed to depart with it.

The airport manager had in turn, notified the tower of our lack of bona fides, and there we were. We were stuck with an airplane that we legally owned, but couldn't get off the island. I showed the shop man my purchase contract, which documented the amount that I was to pay for the airplane, and then the receipts that showed the wire to the owner for that amount, less the shop bill. He considered this for a moment, and then said it sounded like something the English wretch would do. He considered further and said he could arrange for us to do a test flight. We said if he could do that, we could do our part, and he left to call the tower. He returned, giving us a thumbs up. A great procedure for the test flight, he said, would be to break ground, turn the radios off, and keep going. I agreed.


The afternoon had worn on while we were dealing with the problem of how to liberate our airplane from the clutches of the diabolical Englishman, and with all the excitement of our great escape, I failed to notice until we were airborne and shaking the dust of Antigua from our sneakers, it was getting DARK. Let's see, I thought. We're flying an airplane that had a year-old shop bill owed on it, which presumably means that all the work was done a year ago, and our test flight consisted of retracting the gear. We have several hundred miles to cover, it's all over water, and it's getting dark? I don't think so. Much fluttering and crinkling of charts ensued. We discovered that the island of St Martin was somewhere ahead, and we should be able to make it before it got really, really dark. After some time had passed and it was really dark, but not yet really, really dark, we saw the welcome beacon of the Dutch/French Island ahead. A very French-sounding voice answered our call to the tower and we landed and taxied to the FBO and shut down.

I can't recall many details of the island, except I did come away with the impression that if you were on the run and needed a place to lie low for a night, St Martin was an excellent choice. The island makes it's living from tourists and it is well set to care for them in a stylish and comfortable manner. Everywhere we went we were greeted cheerfully.

Next morning we were up with the sun and airborne quite early in order to get back to our job of voter strafing in PR. When we landed at San Juan and taxied to Customs there seemed to be a lot more excitement than there was on our first visit. The lone, bored agent, set to rubber stamp our entry had been replaced with several very grim-looking officials, staring hard-eyed at the Skymaster and the two startled Nordo Americanos climbing from it.

Blast. It was the dratted Englishman again. Would I ever be rid of him? In spite of the fact that he'd gotten every dollar coming to him, he had notified Customs that we'd stolen his airplane. What's more, with all the surreptitious activity we'd been forced to engage in, I even felt like I'd stolen it.

I asked to see the Chief Customs officer and told her we needed to talk and she agreed that we certainly did. We were shown into her small office and she regarded us with a careful smile while I explained in great detail the convoluted story of how I came to be in an airplane that another man claimed was his. I showed her my purchase contract with the owner and the receipts for the wiring of the funds. After carefully considering all of this, her smile became open and to my great relief she said that as far as she was concerned, I was the lawful owner of the airplane and that she wasn't sure what the former owner's scam was, but she thought he had one.


We went back to our job of scaring to death every goat and chicken on the island, until the end of the political campaign finished our great adventure. We hung around until Election Day, and spent the evening with our friends at the Popular Democratic Party headquarters. The returns were watched carefully by a packed and very well-dressed crowd throughout the evening. Finally there was a great wave of conversation, all in Spanish, that indicated that something definite had occurred. I asked a be gowned and jewel encrusted matron standing nearby what was happening and she replied, "They are beating the dog-doo out of us."

We flew Bodacious and the ill-gotten 337 back to the mainland, and life returned to normal for me. In Puerto Rico the newly elected party took office, and the island settled back into life as it was before the campaign. The goats and chickens though, seemed to remain unusually alert.